Caspar Stracke: Collaborations || Alterations
"a program of collaborative video works plus radical re–edits of some of my works by fellow artists as well as my own re–edits of works by others"
GATEWAY
(2010) clipped from a short documentary on the annual taxidermists convention in Springfield, Illinois, originally produced by Dominique Gradenwitz for German TV Sat 1, re–edited.
THREADS
(2001) collaboration with Mike Hoolboom, portrait of Tom Chomont, later finshed as
TOM
by Hoolboom and
NO DAMAGE
by myself)
CED Trilogy
(2002) a collaboration with a broken vinyl disk player (pre–laser disk) re–edits excerpts of TRON and SHINING.
ELECTRIC SPEECH
(1998/2010) re–edit by Jim Supanick of my Avital Ronell episode from Circle's Short Circuit, premiere)
PROXIMITY
(bubble version) (2010) a re–edit of my installation work Proximity conceived site–specifically for the THE THINGS office in Chelsea 2002
"ETC, etc"
(2007) Re–enactment of an instructional video by Dave Jones for Experimental TV Center (part of
ETC: 1969–2009
distributed by EAI)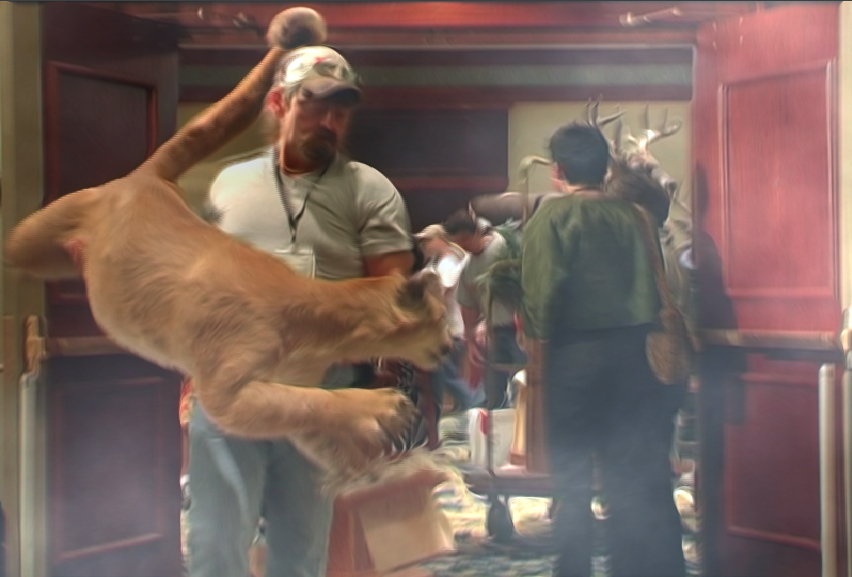 With support from :